Press Releases for May 2020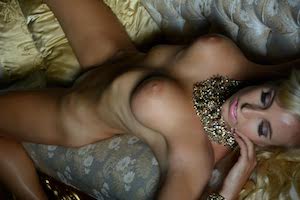 Monday, May 25, 2020
SOPHIA WEST
For IMMEDIATE RELEASE
Sophia West Joins East Coast Talents for Representation
(Atlanta, GA) Classy, educated blonde MILF and super slut Sophia West signed with East Coast Talents for representation, right before the Coronavirus shutdown of the industry. Now, her photos are up on the site, and she's available for bookings when the industry gets back to work.
Sophia is ready to make 2020 her year, as she gears up to go back to work on set and for awards season. She's received tons of press and has seen a massive jump in her social media numbers and fan interaction with her recent Hustler, Jiggy Jaguar, Danglin' After Dark, and CamBased interviews. But, the major part of Sophia's 2020 plans was to be with a top agency that could get her work in Florida and California, which East Coast Talents can definitely do.
"John has a great reputation, and I'm excited to have him as my agent—we're going to make a great team," says Sophia West. "I can't wait to work with some of the studios I haven't worked with yet."
See Sophia West's agency photos at eastcoasttalents.com/site/talent/sophia-west. Get her on your set by contacting John O'Byrne of East Coast Talents via phone 732.859.2414 or email bookings@eastcoasttalents.com.
During the quarantine, Sophia has posted tons of new content to her OnlyFans onlyfans.com/sophiawest, ManyVids manyvids.com/Profile/1001070570/SophiaWest, Premium Snapchat & FanCentro accounts fancentro.com/sophiaworld and Pornhub pornhub.com/pornstar/sophia-west to keep her fans engaged, entertained, and cumming over and over.
To interview Sophia for your site, publication, or show, contact Erika Icon of The Rub PR at erika@therubpr.com.
About SOPHIA WEST
Hazel-eyed blonde MILF Sophia West entered the industry in 2019, and in 2020, she's hoping for the sweet smell of success. The classy, educated super slut is always up for anything. She got her start in adult by contacting MissaX, and Sophia's first scene was for her taboo playhouse. Before entering the adult arena, Sophia was a lingerie and lifestyle model. When she's not filming, you will find Sophia at the gym maintaining her perfect physique, trotting the globe, and/or enjoying fine dining.
Keep up with everything in Sophia's world by following her on Twitter @thesophiawest and Instagram @the_sophia_west. Check out her official website at misssophiawest.com. Join her OnlyFans onlyfans.com/sophiawest to keep up with all her adventures on and off set. Subscribe to her Premium Snap and FanCentro and see a different side of her at fancentro.com/sophiaworld. Buy her clips on ManyVids, be part of her MV Crush Club, and more at manyvids.com/Profile/1001070570/SophiaWest. Search her on Pornhub, watch her free videos and "like" them, and offer her a tip as thanks at pornhub.com/pornstar/sophia-west. Watch her live on cam on Chaturbate chaturbate.com/sophie__west and check her social media for days and times.
KEYWORD
Sophia West, East Coast Talents, John O'Byrne, Hustler, Jiggy Jaguar, Danglin' After Dark, CamBased, OnlyFans, ManyVids, Premium Snapchat, FanCentro, Pornhub, California, Florida, agency photos, social media, interviews