Press Releases for January 2021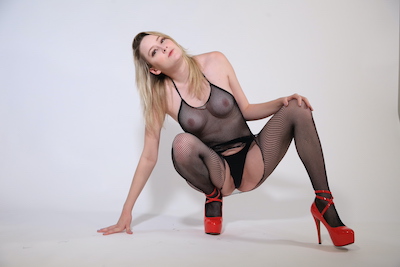 Wednesday, January 6, 2021
SMARTYKAT314
For IMMEDIATE RELEASE
SmartyKat314 Makes Hustler Mag Debut Discussing 2020 & Silver Linings
(Las Vegas, NV) Multi-nominated stunning all-natural blonde, green-eyed content creator and cam model SmartyKat314 has made her Hustler magazine debut in a piece reflecting on 2020 and silver linings.
2020 was a trying year for many on financial, mental, and other levels. In a new Hustler article, "2020: The Search for a Silver Lining," written by John Blaylock, the positive side of 2020 is brought to the forefront, and adult talent talk about choosing to find joy and fulfillment in difficult times. SmartyKat314 gets her own section in the article. She talks about William Shatner, and the possibility of interacting with him on social media is what got her out of bed each morning. SmartKat314 also waxes on things that made her happy, what she learned about herself, and a moment or experience that gave her joy in 2020. Also featured in the piece is a sexy, lingerie-clad photo by Eric Vegas, as well as her Twitter and OnlyFans handles.
"I'm honored to be part of such a positive piece—when I did the interview is really made me think and made me feel better about 2020 and all that I accomplished. It was also awesome to discuss my love of William Shatner and my efforts to get him to notice me on social media and possibly give me a repost. Hey, a girl can always dream!" says SmartyKat314.
Other adult talent featured in "2020: The Search for a Silver Lining" include Lauren Phillips, Harley Dean, and Missy Martinez. The feature is available exclusively online to Hustler subscribers at hustlermagazine.com/articles/2020-in-review-missy-martinez-lauren-phillips-harley-dean/?HU00774,HU00893.
To interview SmartyKat314 for your site, publication, or show, contact Erika Icon of The Rub PR at erika@therubpr.com.
About SMARTYKAT314
Stunning all-natural blonde, green-eyed SmartyKat314 has over six years in the industry as a content creator and cam model. She produces amateur and pro content in fetish, role play, and cosplay arenas. SmartyKat314 lives up to her name and holds multiple degrees in film, media, and creative writing.
SmartyKat314 has received multiple nominations, including Best Female Clip Artist from the 2019 XBIZ Cam Awards, Multi-Platform Master from the YNOT 2018 Cam Awards, and MV Booty of the Year from the 2020 MV Awards. In 2020, she made her Hustler mag debut in a piece about 2020 and silver linings.
Keep up with everything in her world by following her on Twitter @SmartyKat314, Instagram @SmartyKat420, and Snapchat @SmartyKatz. Go free or VIP and subscribe to her OnlyFans at smartyfans.com. Buy her clips on ManyVids manyvids.com/Profile/134951/SmartyKat314, Clips4Sale clips4sale.com/studio/88874/smartykat314-official-fetish-clips, iWantClips iwantclips.com/store/292469/SmartyKat314 and Modelhub modelhub.com/smartykat314. Check out her verified Pornhub page pornhub.com/model/smartykat314. Watch her cam on MFC SmartyMFC.com. Find all her links at katslinks.com.
KEYWORDS
SmartyKat314, Hustler, William Shatner, Eric Vegas, Twitter, OnlyFans, Lauren Phillips, Harley Dean, Missy Martinez, social media, lingerie, photo, feature, subscribers, online, debut, silver lining