Press Releases for September 2021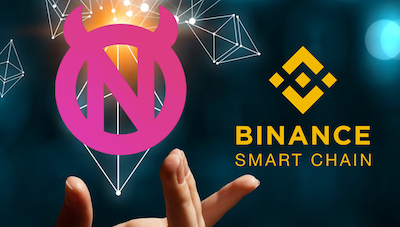 Wednesday, September 1, 2021
NAFTY
For IMMEDIATE RELEASE
Binance Smart Chain Turns 1 & Nafty Celebrates with Special Gift
(San Francisco, CA) Nafty, the token created for the adult industry, is the go-to for creators and consumers. Part of their success has been building on the fast and secure decentralized digital asset exchange Binance Smart Chain, who are celebrating their first year in business.
In honor of Binance Smart Chain binance.org/en turning one today, Nafty has some birthday gifts for the amazing blockchain. Nafty is offering the owner/developer Changpeng Zhao a lifetime access/membership to all Nafty sites, NaftyFans.com, naftyArt.com, and Nafty.tv.
Changpeng Zhao and his team have been crucial to Nafty providing scalable blockchain solutions to the adult industry and solving critical problems like reducing transaction fees, no chargebacks, and accepting anonymous payments and an alternative payment that's not strictly regulated like Mastercard or Visa.
"We're so thankful for Changpeng Zhao and his team, and a lot of Nafty's success is attributed to Binance Smart Chain. Their exchange is like no other and has been a godsend to the adult industry. With Mastercard and Visa being so regulated, exchanges like Binance help Nafty offer payment solutions tailored to the adult industry," says Nafty CBDO Jeff Dillon.
For more information on Nafty, go to naftytoken.com.
Interested models and content creators should contact Jeff Dillion via email at Jeff.D@NaftyArt.com.
For media inquiries, contact Erika Icon of The Rub PR at erika@therubpr.com.
About NAFTY
Nafty is a decentralized NSFW ecosystem that empowers adult content creators using blockchain via NAFTY, the governance token across the brand's network. Nafty empowers its creators by removing intermediaries, offering low-cost payment solutions and marketing tools, and helping them build a solid fan base. For more information, visit NaftyToken.com. Follow them on social media on Twitter @naftyofficial and Instagram @nafty_token.
KEYWORDS
Nafty, Binance Smart Chain, Changpeng Zhao, Mastercard, Visa, adult industry, exchange, membership, transaction fees, chargebacks, alternative payments, cryptocurrency, blockchain