Press Releases for November 2022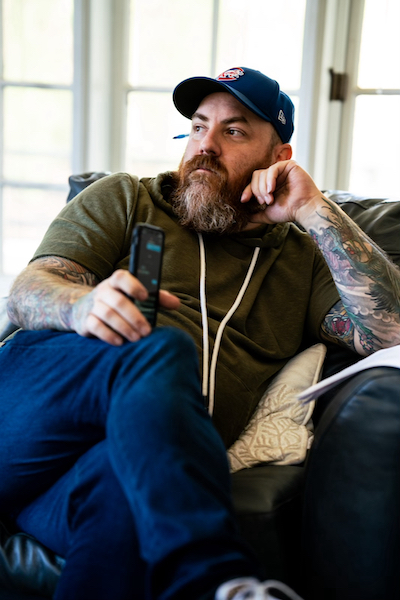 Tuesday, November 22, 2022
RICKY GREENWOOD
For IMMEDIATE RELEASE
Ricky Greenwood & Casts & Crews Score 33 XBIZ Awards Noms
(Hollywood, CA) Multi-award-winning French Canadian adult director and writer Ricky Greenwood has had a banner year, and he's just added another 33 nominations for himself, casts, and crews from the 2023 XBIZ Awards.
Last week, XBIZ announced their 2023 nominees, and Ricky Greenwood and his crews and cast of his multiple productions made the list 33 times. Ricky got three Director of the Year nods for features, gay, and trans.
Ricky also scored movie of the year noms in five different categories, including Feature Movie of the Year for Adult Time's "Grinders", All-Girl Movie of the Year for AllHerLuv's "Another Night in the Valley" and "Love Behind Bars," Featurette of the Year for Dorcel's "Gianna 4 You" and Adult Time's "The Bargain," Gay All-Sex Release of the Year for Noir Male's "Hardcore Hookups 3" and "Sexual Healing 5," and Trans Movie of the Year for TransSensual's "My TS Stepdaughter 3," My TS Stepdaughter 6," "TS Massage 5," "TS Taboo 7," and "TS Taboo 8."
Ricky's scene work also scored multiple noms. He nabbed three Best Sex Scene - Feature Movie noms for Adult Time's "Grinders" with Vanna Bardot, Lilly Bell, and Nathan Bronson, Dorcel's "One Night in Los Angeles" with Kenna James, Emily Willis, and Dante Colle, and MissaX's "One Last Kiss" with Elena Koshka and Tommy Pistol. Ricky scored two nods for Best Sex Scene - All-Girl for AllHerLuv's "20th Reunion Pt. 1" with Penny Barber and Sinn Sage and "Love Behind Bars" with Olive Glass and Ariel X. One for Best Sex Scene - Featurette for Adult Time's "The Bargain" with Ashley Lane and Tommy Pistol. Two of his Noir Male titles garnered Best Sex Scene - Gay, and they include "Bad Daddies" with Michael Boston, Dante Colle, and Killian Knox, and "Sexual Obsession 5" with DeAngelo Jackson and Jordan Jameson. And he scored two Best Sex Scene - Trans for TransSensual's "My TS Stepsister 6" with Anna DeVille and Eva Maxim and Dorcel's "Emma 4 You" with Emma Rose and Victoria Voxxx.
His talent in two of his productions were honored with acting nods. Lucky Fate of Adult Time's "Grinders" and Tommy Pistol of Missa X's "One Last Kiss" received noms for Best Acting – Lead. And Jane Wilde received a nod for Missa X's "One Last Kiss" for Best Acting – Supporting.
Ricky and his crews also received recognition for their stellar work. Ricky got a Best Editing nomination for Adult Time's "Grinders." Shawn Alff was honored for his unparalleled writing skills and got a Best Screenplay for Adult Time's "Grinders." Matt Holder was nommed for Best Cinematography for Adult Time's "Grinders." And two of Ricky's films, Adult Time's "Grinders" and "The Bargain" received Best Art Direction nods.
"Thank you, XBIZ, for recognizing my casts, crews, and myself for all the hard work we put in this year. Thirty-three nominations is incredible, and we're really honored," says Ricky Greenwood.
A complete list of the 2023 XBIZ Awards nominees for 109 categories can be viewed at xbiz.com/news/270082/2023-xbiz-awards-nominees-announced.
The 21st annual XBIZ Awards will take place Sunday, January 15th, at the historic Hollywood Palladium ending a week full of events, including the XBIZ tradeshow and X3.
To interview Ricky Greenwood for your site, publication, or show, contact Erika Icon of The Rub PR at erika@therubpr.com.
About RICKY GREENWOOD
In 2017, French Canadian adult director and writer Ricky Greenwood started in the industry with a push from Mile High Media Vice President John Blitt, who has always been a genius when it comes to spotting true talent. Ricky came from a mainstream background working in television, reality TV, documentaries, feature films, and shorts—all this prepared him to take over the adult industry in the last four years.
The multi-award-winning director and writer is known for his story-driven feature films, like Confessions of a Sinful Nun 2: The Rise of Sister Mona, Terror Camp, Talk Derby to Me, and Killer on the Loose. Over the past three years, he's become known as a multi-faceted director that works in the straight, gay, trans, and lesbian realms, and has worked with top-shelf studios like Sweetheart Video, TransSensual, Icon Male, Marc Dorcel, Adult Time, AllHerLuv, and MissaX. Ricky has won multiple XBIZ Awards for All-Girl Movie of the Year, Best Editing, and Director of the Year — Trans three times, Director of the Year from the AVN Awards and Best Lesbian Movie or Limited Series, Best Girl/Girl Release from the Urban X Awards, Best Ruining Xmas for Adult Time's The Bargain from the Bazowie Awards, and Best All-Girl Release Editor's Choice and Best Feature Production Fans' Choice from the NightMoves Awards, and "The Bargain" snagged him Best AltPorn Feature Video from the AltPorn Awards and Best Ruining Christmas from the Bazowie! Awards. He's also received over 300 award nominations for his directing, scenes, art direction, screenplays, cinematography, and editing in all the genres he works in from AVN, XBIZ, TEAs, Fleshbot, NightMoves, XCritic, Urban X, XRCOs, and Inked Awards. In 2021, Ricky was interviewed by Hustler in a piece that captures the iconic director in his element, and again in 2022 in a piece that mixes horror and adult content.
Ricky is one of the hardest-working men in adult and loves to give his audiences a glimpse into the projects he's working on from start to finish in photos on his Twitter @RickyGreenwoodX and Instagram @x_ricky_greenwood_x. You might also see more than a few adult performers you know in his timelines and posts.
KEYWORDS
Ricky Greenwood, XBIZ Awards, Sound, Hollywood, Hollywood Palladium, Director of the Year, Feature Movie of the Year, Adult Time, All-Girl Movie of the Year, AllHerLuv, Featurette of the Year, Dorcel, Gay All-Sex Release of the Year, Noir Male, Trans Movie of the Year, TransSensual, Best Sex Scene - Feature Movie, Vanna Bardot, Lilly Bell, Nathan Bronson, Kenna James, Emily Willis, Dante Colle, MissaX, Elena Koshka, Tommy Pistol, Best Sex Scene - All-Girl, Penny Barber, Sinn Sage, Olive Glass, Ariel X, Best Sex Scene – Featurette, Ashley Lane, Noir Male, Best Sex Scene – Gay, Michael Boston, Dante Colle, Killian Knox, DeAngelo Jackson, Jordan Jameson, Best Sex Scene – Trans, TransSensual, Anna DeVille, Eva Maxim, Emma Rose, Victoria Voxxx, Lucky Fate, Best Acting – Lead, Jane Wilde Best Acting – Supporting, Best Editing, Shawn Alff, Best Screenplay, Matt Holder Best Cinematography, Best Art Direction, red carpet, nominations, nominees, scene work, casts, crews