Press Releases for November 2023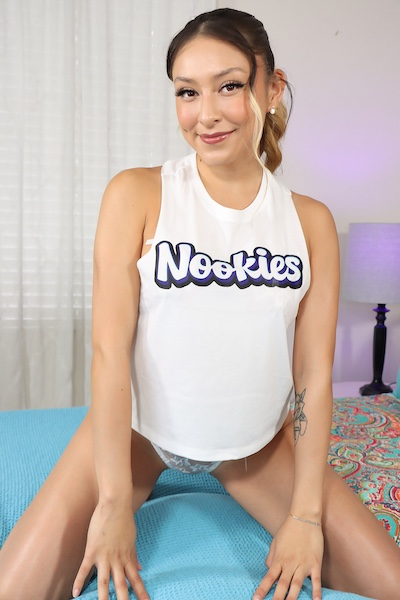 Tuesday, November 7, 2023
NOOKIES
For IMMEDIATE RELEASE
Nookies Announces the Nookies Network Mega Brand of 18 Premium Sites
(Hollywood, CA) Nookies 18 premium websites are now one mega brand known as the Nookies Network nookies.com.
With 15 years of building niche sites that all started with the handjob site Club Tug, all of Nookies' sites were an individual subscription. After listening to their members, they took all their premium sites and combined them into one mega brand nookies.com. Now, members are not only treated to access to all 18 sites for one price, improved site navigation, and even better streaming capabilities. And members can indulge in their preferred genres with their favorite rising and big-name stars.
In addition to access to over 2600 scenes, membership has its privileges, including new pricing and, of course, instant access. Right now, you can get half off your first month or choose a three-month or one-year package and score some stellar pricing. Get started at join.nookies.com/signup/signup.php.
"We listened to our members and made all our 18 premium sites into one mega Nookies site. Now, they can look forward to one low membership price and get access to everything. This was a process in the making for quite a while because we wanted the rollout to be perfect with the new site navigation and streaming capabilities. Our members are raving because they get more Nookie for their money," says CEO and Founder Jim J.
For media inquiries about Nookies, contact Erika Icon of The Rub PR at erika@therubpr.com.
About NOOKIES
Owned by ThichCash, Nookies nookies.com was founded in 2008. They started out running solo girl sites and then moved onto the handjob niche with Club Tug. Over the years, they added one site per year with a variety of niches. Now they are 18 premium sites strong and offer something for everyone's tastes and kinks, including MYLKED, Breed Me, Shady Spa, Petite 18, Milf AF, Finish Him, Cum Blast City, Ebony Tugs, Edge Queens, Family Lust, Jaw Breakerz, Mean Massage, Nookies Originals, Over 40 Handjobs, See Mom Suck, She Reacts, Tease POV, and Teen Tugs. And at the end of 2023, they took their 18 individual sites and combined them together in one network to make their user experience out of this world and improve their site navigation and streaming capabilities for their members.
With over 2600 scenes, the Nookies network has over 3 million dollars in original content, BTS, live shows, and more that's produced by Blazed Studios, FFM Studios, Wrex Oliver, and Alexx Jett. Nookies helped launch the careers of Sasha Foxxx, Alyssa Hart, Stacie Starr, and Blaze Studio's Johnny Blaster. The Nookies network is updated seven to ten times per week. Keep up with everything in the Nookies universe by following them on Twitter/X at @NookiesOfficial.
KEYWORDS
Nookies, Nookies Network, Club Tug, members, navigation, genres, niches, rising stars, membership, premium sites, packages, pricing, mega brand