Featured Press Releases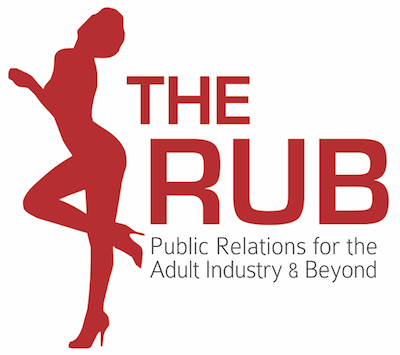 Monday, November 28, 2016
THE RUB PR
For IMMEDIATE RELEASE
The Rub PR Scores an AVN Awards Nom for Marketing
(Los Angeles, CA) In September 2014, ArchAngel was born. In just two years, they've changed the face of the industry with ArchAngel Head Director and General Manager MimeFreak leading the revolution. Since ArchAngel's inception, Erika Icon and her team at The Rub PR have been working to help build their brand.
Over the past two years, ArchAngel has evolved into one of the top studios and have received over 75 nominations, along with winning major awards like Best New Studio. With The Rub PR's efforts, their name has been consistently out there and in the biggest way possible, including mainstream coverage on sites like 50 Cent's ThisIs50 and an upcoming feature article in Hip Hop Magazine The Hype. All of The Rub PR's efforts are now being recognized with a Best Marketing Campaign - Company Image nomination from AVN.
"The Rub PR has been nothing but amazing to our ArchAngel family," says MimeFreak. 'We are proud they have been recognized for all their hard work. We wish them the best of luck with the nom and look forward to another amazing year with them."
"Thank you AVN recognizing all our hard work and successes with ArchAngel," says Erika Icon Owner and Publicist. "I'm truly honored and humbled."
The AVN Awards are set to take place on Saturday, January 21st, 2017 at The Hard Rock Hotel & Casino in Las Vegas and will be hosted by Riley Reid and Aspen Rae. More information about the event can be found at http://avnawards.avn.com/.
For more about The Rub PR and their clients, visit http://therubpr.com/. To inquire about The Rub PRs services, contact Erika Icon at erika@therubpr.com.
About THE RUB PR
Born in NYC and with an East Coast attitude to match, Erika Icon is one of the feistiest women in the adult industry with over 10 years of experience. In 2008, Icon started her own firm, The Rub PR, a full-service adult PR agency working with the top studios, companies, and performers. Prior to working in adult, she worked for six years as an Art Director and Copywriter for well-respected advertising agencies in Los Angeles.
Icon has helped her promote her clients and their brands effectively, bringing them into the mainstream arena. In 2014, Icon got Kimber James cast on E! Entertainment's Botched and even appeared with her on the show. Icon has helped cast numerous clients in mainstream TV and movies, in addition to scoring interviews for clients with Cosmo, Cosmo Latina, Elle, Refinery29, Vice, Playboy, The Daily Beast, and many more.
In November of 2011, Icon was featured in XBIZ's WIA (Woman in Adult). She received a 2014 XBIZ Awards nomination for Marketing Campaign of the Year, two 2015 AVN Awards nominations for Outstanding Marketing Campaign and a 2017 nomination for Best Marketing Campaign - Company Image, and a 2015 Inked Awards nom for The Bill Snyder Achievement Award.
Icon has been interviewed by Cosmo for an article entitled "What It's Really Like to Be a PR for Porn Stars", in addition to being profiled by PR Week for their Sex Issue, and the Wall Street Journal about her social media expertise. She writes blogs for XCritic and Rock Confidential about the industry and public relations.
For more about The Rub PR and their clients, visit http://therubpr.com/. Follow them Twitter and Instagram at @therubpr.
KEYWORDS
Erika Icon, The Rub PR, AVN Awards, ArchAngel, MimeFreak, ThisIs50, The Hype, nominations, marketing, PR, public relations