March has been an incredibly busy month and there hasn't been too much time to blog on our site. With blogs on XCritic http://www.xcritic.com/blogs/blog.php?blogID=4067 and Rock Confidential http://www.rock-confidential.com/category/columns/ in addition to giving our clients personalized attention, we get very busy. But there's a few things happening and on the horizon that we'd like to announce.
Quite a few of our clients have been cast in a mainstream big budget movie that will be shot next year and our owner, Erika Icon, will be an Associate Producer on. One of our clients has a reality show premiering June. We work hard to get our clients mainstream projects and know the right people.

We've welcome brand new client, HiPleasures, makers of a product called Sugar Cum you will be hearing a lot about in the next few months and there will be a star-studded adult party for their official launch in May, so stay tuned. Until then, checkout their website http://hipleasures.com/.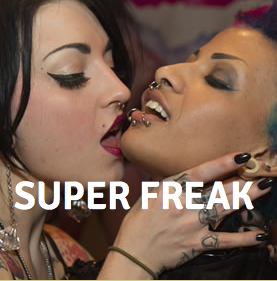 Make sure to vote for our clients for The Fannys taking place during Exxxotica Atlantic City by going to: http://thefannys.com/#vote. Nominate our clients in these categories or any others you'd like until March 21st:
Kayla-Jane Danger: Super Freak, Karla Lane: Whole Lotta Love, Nikki Delano: Most Valuable Vagina (MVV), Heroic Ass & Thirsty Girl, Brooklyn Chase: Most Valuable Vagina (MVV) & Thirsty Girl, Jenna J Ross: Most Valuable Vagina (MVV) & Thirsty Girl, Nikita Von James: Who's Your Mommy & Allison Moore: Who's Your Mommy & Thirsty Girl
And very soon, we will have more new client announcements that we're very excited about. This time, it will be performers and include big stars and people we will make into stars.