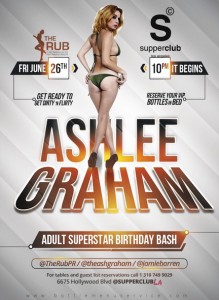 One of the services we offer our clients is parties–we generally thrown them for website launches and birthdays.
Tonight, we're pleased to throw Ashlee Graham a birthday party. Slated to attend are Phil Varone, Jonelle Brooks,  Jessica Ryan and many more adult and music industry icons. RSVP via email at info@therubpr.com.
Photos from the event will be posted next week!