One of the services we offer is getting our clients have brand-new radio shows. Two of our clients have their own radio shows that we helped them acquire.
Kimber Haven has The Totally Inappropriate Radio Show on Demon Seed Radio with Raven Roxx and Lexis Steel Saturdays at 3pm PST/6pm EST on http://www.demonseedradionetwork.com/.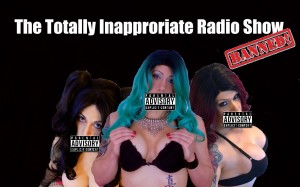 And, Karen Fisher and Desiree Deluca (aka Boobzilla) are bringing back their show The Truth: Front to Back. It will also be heard on Demon Seed Radio on Tuesdays at 7:30pm PST/10:30pm EST.