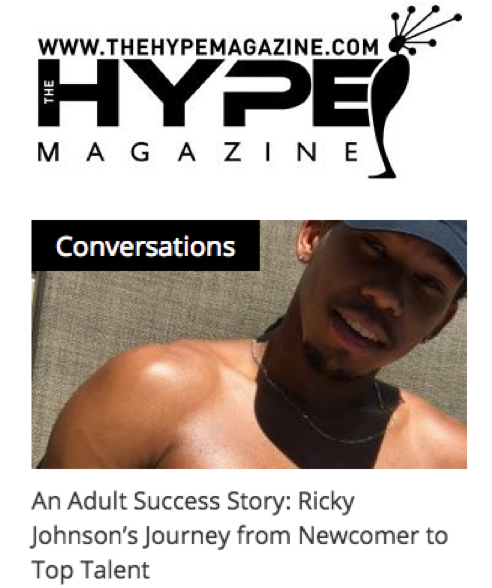 Ricky Johnson scored many 2018 awards nominations last week, but also snagged his second interview of 2017 with hip hop mainstream mag The Hype.
The article chronicles Ricky's journey from starting in the adult biz to winning Best Male Newcomer three times to scoring 11 nominations for the 2018 awards season, including Male Performer of the Year. It covers how hard it is to succeed in the adult, how a guy can make it in the biz, what the future looks like for him, and much more. The article contains many personal images from Ricky's Tumblr page and includes shots from set and a view into his off-camera life.
Read the article "An Adult Success Story: Ricky Johnson's Journey from Newcomer to Top Talent" in its entirety at https://www.thehypemagazine.com/2017/11/an-adult-success-story-ricky-johnsons-journey-from-newcomer-to-top-talent/.