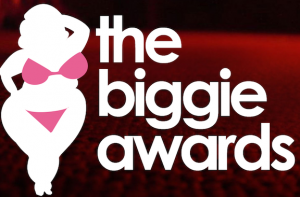 Owner and publicist Erika Icon  has been honored with yet another nomination. Icon is up for a Biggie Award in the category of Social Media Personality. According to the Biggie Awards, the nomination is for "allies and BBW community who use their social presence for both promo and awareness." Nominees include performers, directors, and other publicists.
Icon is a BBW and has always been an advocate for not only the adult industry, but also size acceptance. When asked about her nomination, she replied, "I'm honored and also surprised to be nominated. Thank you everyone over at the Biggie Awards! I'm up against some stiff competition, for sure."
To vote for Icon go to http://www.thebiggieawards.com/limesurvey/index.php/768269/lang-en before June 1st to cast your nomination.