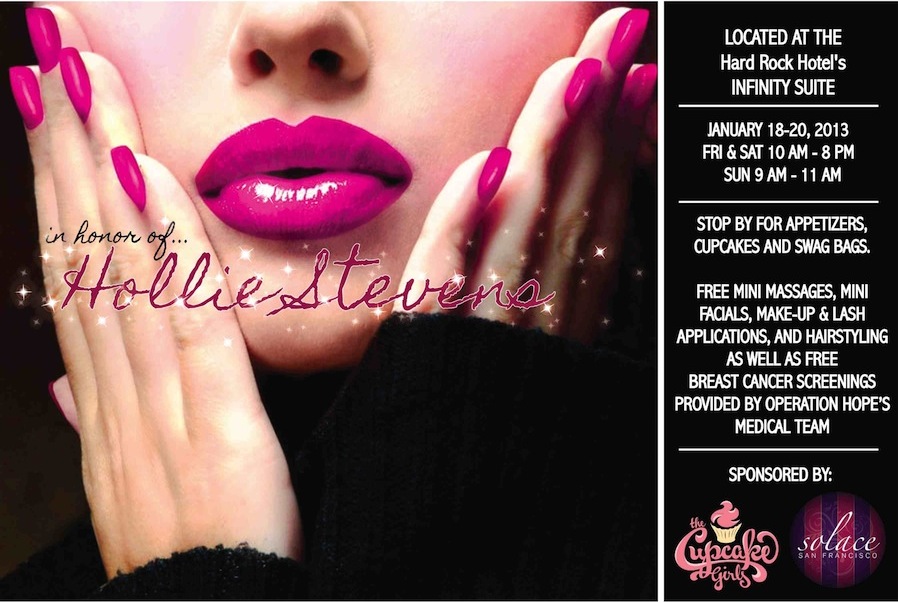 If you're headed to AEE, make sure to hang out with the Cupcake Girls at their AVN Pamper Suite January 18th through 20th. These do-gooders offer friendship and cupcakes to women in the adult industry, along with support. Stop by the Infinity Suite in the Hard Rock Hotel and hang out with the girls, pick up some awesome swag and chow down on appetizers and cupcakes, along with partaking in free mini massages, facials, breast cancer screenings and much more. The event is in honor of Hollie Stevens who passed last year from cancer. See the flyer for more details.
The Cupcake Girls are collaborating on  the whole weekend with Solace, who helped raised a portion of the proceeds that went towards making the event happen. Solace offers compassionate help to sex workers and had a personal connection with Hollie. Hollie wanted everything the Pamper Suite provides, especially the breast cancer screenings, for other performers–she understood why love and acceptance of sex workers is so critical.
For more info on the Cupcake Girls, check out their website: http://www.thecupcakegirls.org/.
And to find out more about Solace go to http://www.solacesf.org.