Product Reviews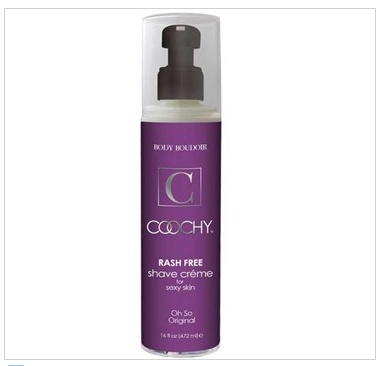 Thursday, June 5, 2014
COOCHY
Shave Cream
I've tried shaving and waxing, and it's never quite right. Waxing leaving you out of commission potentially for a few days, and shaving generally results in cutting myself or getting uncomfortable red bumpsor itching. I've tried to find something to replace shaving cream and Cocchy Shave Cream is my new go-to.
This product makes your hair soft and results in a rash-free shave. It also has moisturizers in it, which is a nice touch and leaves you feeling soft once you've shaved. There were no bumps and it makes it harder to cut yourself since you get the hairs the first time without having to repeatedly hit the same area over and over. I also noticed the hair grows back slower and is a bit softer each time.
You can use it on your underarms and legs, but I think I will skip that because the large size bottle is almost $20, which can start to add up if you're going through whole bottles quicker.
If you make a beauty basket as a bachelorette or bday gift, this would be a great item to put in it. It comes in two sizes—8 oz. and 16 oz. But, the 16 oz. is a better bargain since it's twice as big. Men can use it to, since it's not all perfumy. Or you can shave each other with it…if you're into that.