Product Reviews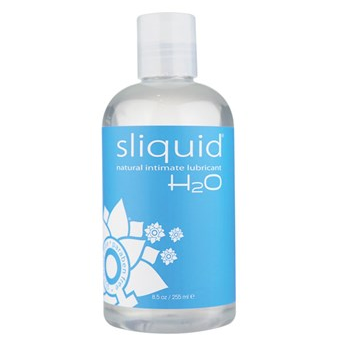 Wednesday, May 27, 2015
SLIQUID NATURALS
H20 Lubricant
It is very hard to find good lube—many are too sticky, don't last long enough or stain the sheets. I have about three brands that I like and I can now add Sliquid to that list.
When I read it's supposed to mimic the lube your body naturally makes, I got a little grossed out. But, it's just slippery and sexy. I like that's its water-based so I don't have to worry about using it with condoms or sex toys or it staining your 600 thread-count sheets. Although you're not supposed to used water-based lubes for anal, I think Sliquid could actually work—I will have to report back on that one.
Another thing I like about it is I know this 8.5 ounce bottle will really last. You only need a little bit to start and generally don't need too much more whether you're having sex or rubbing one out with your toys.
The under $23 price tag is also attractive. Lube has gotten so expensive and some lubes are more than $23, smaller in size and get used too quickly. You won't have that problem with Siquid.
If you're looking for a gift to surprise your lover or want to make a gift basket for a wedding shower, this is a great idea. And if the size scares you, they make a 4.2-ounce size too.