Product Reviews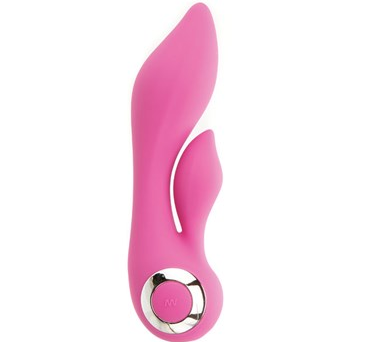 Wednesday, May 27, 2015
EVOLVED
Wild Orchid Vibrator
As you know, vibes are my fave sex toys. I usually stay at the $40 and under price tag. The Wild Orchid Vibe is almost $100 but it's really worth its weight in gold. Sometimes, it's better to have few toys that are more quality-inspired.
You will have to play with it more than a few times to get the gist of how it works. It's kind of like a rabbit with the g-spot and clit stimulation, but just not as awkward, which is a good thing. Its overall size is easy to handle too—it's about seven inches and you can insert about five inches.
The part you will need to figure out is the vibration functions and speeds. There are 24 combinations and some work better than others. Trial and sometimes error is the best way to figure out what works and feels best to you.
The silicone material is also nice because it's smooth and you will really like holding it in your hand. And another plus is that it's rechargeable with the USB cable that comes with it, so no batteries are needed. You will need to charge it for at least a few hours and it's kind of hard to tell if it's fully charged, even though it has a LED light to alert you. But, once charged, the charge does last a long time, and you can get up to two hours of playtime on only one charge.
This is not a toy for novices. If you're a sex toy aficionado and are looking for something different, this could be the toy for you.