Product Reviews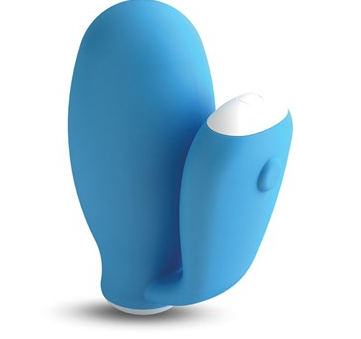 Friday, August 14, 2015
KGOAL
Smart Kegel Exerciser
Oh my God, I was very excited about this toy! Kegel exercises are important so you don't need Depends when you get older and can definitely heighten sex. But who wants to sit in their office chair and do them while they work…not me and it's definitely not glamorous.
The shiny, happy kGoal Smart Kegel Exerciser delivers results and even makes a fun game out of it. Every time you squeeze, you get a vibration, which makes doing these cheesy exercises fun and enjoyable. It also adjusts to fit your body, which no other exerciser offers and definitely personalizes the experience and makes it more comfortable. The even better part is you can track your exercises and their effectiveness with a free app you can use on your phone (iPhone or Droid).
It's easy to use and is rechargeable and comes with a USB cable. Plus, you get hours of battery life from one charge. Not needing batteries is a huge plus in my book. I am ready for the Kegel Olympics and am going to do my best to go for the high score and get the crown of Kegel Queen. Yes, this product makes me want to go for gold.
The only downsides are that it's not waterproof so you need to be careful when cleaning it and don't immerse it in water or get it too wet. The other thing is that it's almost $150. But, I think it's worth the money and it's something you will get use out of. It's definitely a gift you want to buy yourself and not give to someone else because that could be…weird.